Trio Pearls Super Absorbent Gelling and Odour Control Sachets (Pack of 100)
The Trio Pearls Super Absorbent Gelling and Odour Control Sachets (Pack of 100) are suitable for use by people with a stoma for controlling odour. By thickening the liquid stool, they reduce the risk of leakage and offer ostomates comfort and security.

Who Can Use Trio Pearls?
These gelling sachets have been designed to add stability and reduce odour in any drainable ostomy pouch. They are, therefore, perfect for anyone who has undergone a:
Unfortunately this product is not suitable for those who have had an urostomy.
What Are the Features of the Trio Pearls Sachets?
In order to help ostomates maintain control over their ostomy and minimise the disruption it might cause to their life, Trio Pearls firms up liquid stool and actively absorbs odour. This has a spectrum of benefits:
Helps to preserve the filter in the ostomy pouch
Thickened liquid stool is less likely to leak from the pouch
Drainage becomes easier and more discreet – the thickened gel will not stain clothes or the toilet
By actively absorbing odour Trio Pearls make draining the ostomy pouch more pleasant
Gel is more stable than liquid stool, and will not slosh about uncomfortably in the bag
As a semi-solid the gel can be flattened and makes an ostomy pouch's profile much more subtle
The thicker, less likely to leak gel offers greater security when an ostomy pouch cannot be easily attended for long periods
How Do the Trio Pearls Gelling Sachets Work?
Trio Pearls sachets contain nano-engineered ingredients which actively absorb molecules which produce odour, rather than simply capturing them in gel. Beyond temporary masking, this helps to significantly reduce odour.
At the same time, Trio Pearls sachets absorb fluid and thicken it into a gel. This semi-solid gel is much more manageable than liquid stool, and helps to prevent leakage, bulking during wear or splashing during draining.
When Can Trio Peals Gelling And Odour Control Sachets Help?
These gelling sachets are ideal for giving ostomates peace of mind that their devices will not become inconvenient or smelly over long periods of time. Examples of activities that can benefit from Trio Pearls include:
At night, to allow for an uninterrupted rest
During long journeys such as coach journeys or flights – Trio Pearls even come with a handy travel pouch!
Social occasions where it is desirable to forget about the ostomy pouch, such as parties or going out for dinner, to the theatre, cinema, etc
Physically active pastimes where sloshing within the bag can be an inconvenience
Their added comfort also makes these gelling sachets perfect for everyday life and activities
Are the Trio Pearls Sachets Clean and Hygienic?
Yes, by helping to prevent leakage and reduce odour these sachets are targeted to improving the hygiene and cleanliness of any ostomy experience.
How Do the Trio Pearls Differ From Other Gelling Agents?
Unlike conventional gelling agents, Trio Pearls sachets actively absorb and eliminate odour. They reduce it significantly even during draining.
Will These Gelling Sachets Prevent an Ostomy Pouch From Leaking?
By thickening liquid stool into a gel the Trio Pearls Super Absorbent Gelling and Odour Control Sachets significantly reduce the risk of leakage. Not only is the gel thicker than liquid waste – and so less able to flow into small cracks in the skin – it is also a semi-solid which does not flow as easily, this means it will not seep out of the pouch as readily.
Can These Gelling Sachets be Used at Night?
The anti-leaking and anti-sloshing properties of these gelling sachets are of particular benefit to getting a sound night's sleep. Ostomates no longer have to worry about liquid stool oozing from their pouch during the night, or being made uncomfortable by awkward liquid movement.
Are These Sachets Suitable for Travel?
Yes! In fact, Trio Pearls sachets are not only designed to the most discrete ostomy travel experience, they even come with a specially designed travel pouch.
How Do I Apply the Trio Pearls Super Absorbent Gelling Sachets?
Fasten the drainable end of a fresh ostomy pouch.
Insert the entire sachet (do not simply empty its contents) into the main opening of the pouch.
Attach the ostomy pouch to the stoma as usual.
When draining the pouch, insert additional sachets into the drainage outlet.
User Instructions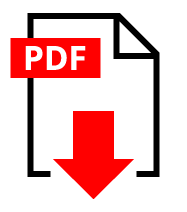 How Long Will One Box of Trio Pearls Gelling Sachets Last?
Since each sachet is designed to be used for one change of ostomy fluid, a box of 100 sachets should last 100 changes of the ostomy pouch.