HEINE Mini 3000 Otoscope and Ophthalmoscope Student Savers Set
Designed for use by students, teachers and doctors, the HEINE Mini 3000 Otoscope and Ophthalmoscope Student Savers Set features two portable and compact medical devices that are perfect for GPs, doctors and students. The HEINE 3000 Otoscope and Ophthalmoscope Set features LED HQ technology that ensures a high level of clarity when examining either the eye or ear, perfect for ensuring an accurate diagnosis or for training during education at university and college.
What's in the Box?
With your purchase you will receive:
1 x HEINE Mini 3000 LED F.O. Otoscope
1 x HEINE Mini 3000 LED Ophthalmoscope
2 x Mini 3000 Battery Handles
4 x AA Batteries
4 x Reusable Tips
5 x 2.5mm Specula
5 x 4mm Specula
1 x Hard Carry Case
Why Is the HEINE Student Savers Set Ideal for Students?
HEINE Mini 3000 are a range of HEINE medical products that are small, compact and portable, while offering exceptional clarity of vision. The Mini 3000 Otoscope offers unparalleled view of the ear canal and tympanum, while the Mini 3000 Ophthalmoscope offers a clear view of the fundus, meaning that as a student you can use these affordable devices to ensure the very best in medical education.
LED HQ technology produces consistent illumination that ensures sharp, clear images and accurate colour rendering, while the single hand use design of the products makes them extremely easy to use. Their LED light will never require maintenance while the battery powered handles will last for at least 20,000 cycles, perfect for training as the devices will never require replacing.
What Specifications Do I Need to Know About for the Student Savers Set?
Before purchase you need to know specifications regarding colour, quality and scope. The key specifications for the Mini 3000 Otoscope and Ophthalmoscope are as follows:
| Specification | Mini 3000 Otoscope | Mini 3000 Ophthalmoscope |
| --- | --- | --- |
| Type | LED Illumination (HQ) | LED Illumination (HQ) |
| Colour Temperature | 4,000K | 4,000K |
| Colour Rendering Index | Typically 92 | Typically 92 |
| LED Power | 2.5V | 2.5V |
| Magnification | x3 | N/A |
| Working Life | 50,000 hours | 50,000 hours |
| Warranty | 5 years | 5 years |
The Mini 3000 Ophthalmoscope features a different set of specifications that are unique to ophthalmoscopes. They are as follows:
Field of View: 11.3″
Lenses: 18 focusing lenses
Dioptre: +20D to -20D
Apertures:

Small: Excellent view of fundus through undiluted pupil
Large: Examination of the eye through dilated pupil
Fixation Star: For measuring fixation or locating lesions
Hemispot: Combination of depth perception and field of view
Red-Free Filter: Filters out red light for identification of veins, arteries and nerve fibres
How Do You Use the HEINE Student Savers Set?
Each of the devices is incredible easy to use, featuring a simple one hand use design that can be operated with little fuss. Both feature a singular button to turn the device on, while the Mini Ophthalmoscope features a maywheel that enables you to flit through lenses and select the perfect aperture for you. Both devices can be attached to your pocket where they will automatically turn off, making them the ideal portable medical device.
Both are also charged using a battery handle, two of which are supplied with your purchase. You simply unscrew the screw end, insert your two batteries and then connect the opposite end to your HEINE Mini 3000 device. A paper copy of instructions will be supplied with your purchase, however an online copy is available by clicking on the PDF below.
User Instructions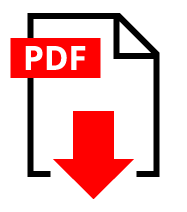 Why Do HEINE 3000 Devices Offer Exceptional Clarity?
The optics used by Mini 3000 medical devices are designed to produce crisp, clear images of the whole area that is under examination while minimising reflections. The award-winning design offers maximum quality because of the high-performance LED, using bright, homogeneous illumination with excellent colour rendering to produce crystal clear imagery. Optimal colour rendering ensures accurate colouring too, meaning that the chances of misdiagnosing a patient are decreased.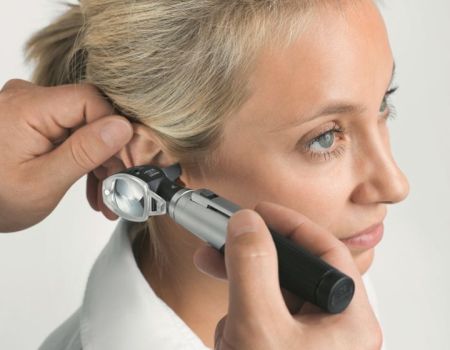 LED HQ technology offers incredible clarity, ensuring diagnosis is correct (otoscope pictured)
Why Are HEINE Mini 3000 Devices Ideal for Training On?
HEINE Mini 3000 products are ideal for students and those in training because they are so easy to use, so portable and so long-lasting. Their small, compact nature enables more flexibility from you, while their portable design is perfect for use throughout a long-day moving from room to room. They are highly practical too and can be used by just one hand, ideal for showing students during examinations or while undertaking training yourself when you've just started to learn.
Why Are HEINE Mini 3000 Devices So Efficient?
What make HEINE Mini 3000 medical devices so long-lasting are their LED lights, which are designed to last for up to 50,000 hours. As the LED light requires such little energy to operate, you can use normal AA batteries to power your medical devices. This makes them incredibly efficient, meaning that they won't require recharging which gives you a peace of mind that your ophthalmoscope or otoscope won't run out of charge during use.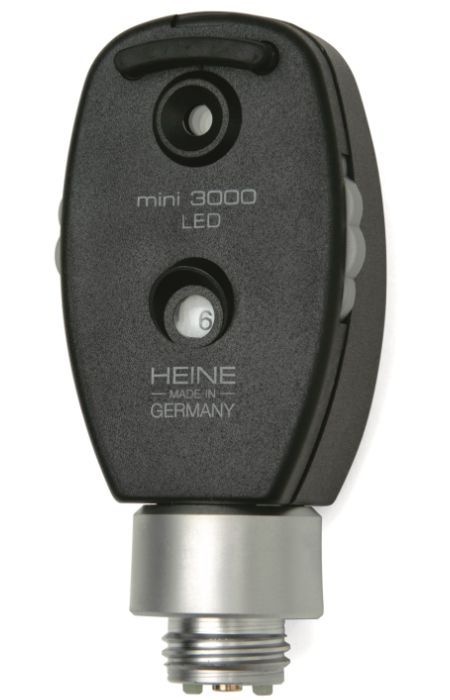 The LED light produces up to 50,000 hours of consistent light (ophthalmoscope pictured)
How Do I Charge Your MINI 3000 Student Savers Set?
With your purchase you will receive two battery handles. You can charge your otoscope and ophthalmoscope by using two AA batteries that can simply be inserted into the bottom of each medical device. As LED lights use little energy, you can expect to be able to use the device for a significant amount of time before the batteries will require replacement.
How Do I Know When the HEINE Mini 3000 Devices Are Low on Battery?
HEINE have thought about this and included a performance indicator and fade out function that work together to warn you when your batteries are running low. Firstly the performance indicator (a bright light that is always shining) will be brightly lit to ensure you that the devices are working and are fully charged. When the light starts to fade out, it corresponds with your battery level meaning that you know exactly when the device is running low on power.
How Do I Care for the Student Savers Set?
Caring for your otoscope and ophthalmoscope is slightly different, as the setup of each is unique. The otoscope features a swivelling window that can be moved to reach the more intricate areas of the product. At this point you want to clean the outside with a soft cloth, the inside with a cotton wool bud and if necessary you can soak each in alcohol.
Cleaning your ophthalmoscope is slightly different. We would recommend the following guidelines:
Equipment

Cleaning agent, if necessary: enzymatic (e. g. neodisher MediClean)
Disinfectant: alcoholic (e. g. Incides N) or alcoholic and quaternary ammonium compounds (e. g. Super Sani-Cloth)

Implementation

For heavier soiling, you can first clean with a wipe soaked with cleaning agent before disinfecting with a disinfectant wipe.
Clean and disinfect the device manually.
Pay particular attention to difficult to access areas.
Thoroughly wipe the touched areas: e. g. operating elements, rotary controls, locking elements.
For removing the disinfectant and drying afterwards, follow the instructions provided by the disinfectant manufacturer.

Inspection and function testing

Check the device for any visible contaminants or abrasions. Reprocess again if necessary. Dispose if the contaminants cannot be removed.
What Materials Are the HEINE Mini 3000 Devices Made From?
The entire set is made from similar materials that are designed using a non-irritant, latex free and phthalate free process, meaning that yours or your patient's skin won't become irritated. The key materials are:
All plastic casing for durability
Metals
Synthetics
Glass
What Are the Other Specifications of the HEINE Mini 3000 Student Set?
Batteries: 4 x AA Batteries (included)
Product Code (ophthalmoscope): D-885.21.021
Product Code (otoscope): D-008.70.120
Product Code (student set): D-885.21.021
Warranty: Five Years