Beurer FT15/1 Instant Thermometer with Flexible Tip
There's nothing worse than feeling ill and waiting with a thermometer in your mouth to find out whether or not you have a fever. The Beurer FT15/1 Instant Thermometer with Flexible Tip solves two problems in one go and thanks to its ten second measuring time and a flexible tip, the experience is both quick and comfortable.
Included with This Purchase
1 x Thermometer
1 x User manual
1 x 1.5V battery
Key Features of the FT15/1 Instant Thermometer
Delivers extra fast measurements in ten seconds
Flexible measurement tip for comfortable use
One memory space to save your last reading
Signal sounds when the measurement is complete
Warning signal if temperature exceeds 37.8°C
Waterproof and disinfectable for excellent hygiene
Displays temperature in Celsius and Fahrenheit
Automatic switch-off and battery changing indicator
Measurement accuracy +/-0.1°C
Supplied with a convenient storage box
Batteries included
Comes with a five-year manufacturer's warranty
Know Your Temperature in Ten Seconds
The Instant Thermometer takes your temperature in only ten seconds and displays it on the large screen in either Celsius or Fahrenheit, whichever you prefer. For even easier use, a fever alarm sounds in case the temperature exceeds 37.8°C, making sure you always know what a certain reading means for your health.
You can learn more about how to use the FT15/1 Instant Thermometer by viewing the user manual linked below:
User Manual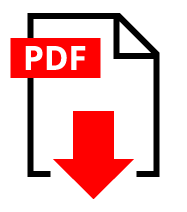 Hygiene Should Always Come First
Regardless of whether you are using it for your family or in a medical environment, a thermometer is one of the most personal items that always needs to be clean and free of germs. The FT15/1 Instant Thermometer is waterproof and disinfectable, so you can thoroughly clean it after every use and avoid any unnecessary complications.